Finding images for your website, social media (Facebook, Twitter, etc.), video creations, or your blog can be a challenge. It can be expensive, too. You try to navigate and understand Terms and Conditions. What exactly is Creative Commons? How about Public Domain? Attribution? No derivative? It's all pretty confusing.
For a simplified, cost-effective solution, I look to these two sites first: Pixabay and Pexels. Both offer a wide range of high-resolution photographic images that are free and require no attribution hoops to jump through.
---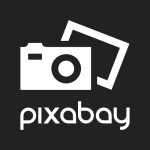 Pixabay … where: 
"All images and videos on Pixabay are released free of copyrights under Creative Commons CC0."

"You may download, modify, distribute, and use them royalty-free for anything you like, even in commercial applications."

"Attribution is not required."
Pixabay's FAQ page: FAQs
Check out Pixabay HERE: Pixabay website
---

Pexels … where:
"pictures are completely free to be used for any legal purpose."

"free for personal and even for commercial use."

you're allowed to … "modify, copy and distribute the photos."

… "attribution is not required."
Almost sounds too good to be true, but that's what their license page states. Pexels Photo License 
Check out Pexels HERE: Pexels website
---
Pikwizard … has:
"over 100,000 completely free images on the site, over 20,000 of those are exclusive to us. We are also adding new images to our library daily and our ultimate goal is to get to more than 1 million images."

" … A LOT of pictures of people, which tend to be rare in free stock photo sites. If you check out our site search for "office" or "meeting" and you'll see the quality of the pics on the site."
All of which are free to use without attribution. [Read Pikwizard's Standard User License Agreement.]
Check out Pikwizard HERE: Pikwizard website.