QuickSprout for online marketing

QuickSprout is an excellent reference tool to learn how to grow your website traffic. QuickSprout tools will …
Analyze your website … scanning your website looking for search engine optimizations aimed at growing your web traffic.

Identify important changes for your website … suggesting ways to optimize content so people can find your site.
With this analysis and information, you'll be able to grow your site traffic, optimize your content and keep track of which pages are growing and which need more work.
---
Here's where it gets even better!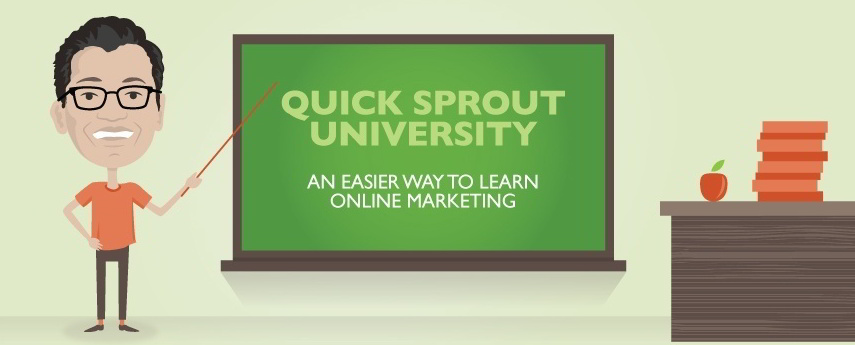 QuickSprout University offers free video training on a wide range of online marketing topics, including SEO, Link Building, Content Marketing, Social Media, Paid Advertising, Email Marketing, Reputation Management, and Conversion Optimization. Check it out:
QuickSprout University