Revland Gallery | Fargo ND
Steve Revland has been designing and creating unique, whimsical, yet functional, art furniture since 1976. He has been featured on HGTV's "Modern Masters" program a number of times and continues his creative design work in Fargo, North Dakota. We created the video (below) to promote the opening of a new gallery location. Within 48 hours of his FB post, it had been viewed more than 1,200 times.
---
Dubuque Dream Center | Dubuque IA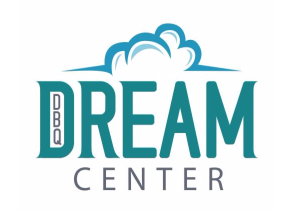 The Dubuque Dream Center is an important Outreach Community Center providing group activities and educational programming for youth and teens … structured group activities where youth and teens build relationships with caring adults and have a safe place to belong and participate in value-driven activities.
Dubuque Dream Center Fundraising/Support/Appreciation Video
April 2017 Dubuque Dream Center Newsletter
---
Fan Gumbo: What's your (sports) story? | a blog by and about sport fans
Journalist Dan McCarthy shares his own sports stories and wants to share yours, too!
---
Mt. Pleasant Home | Dubuque IA
Mt. Pleasant Home is a remarkable independent living place in this city. Every Halloween Season, they go all out to celebrate and the community responds. Here is a short, fun video we created. It was posted on Mt. Pleasant's Facebook page inviting trick-or-treaters to visit.
---
Dubuque Restaurant Guide | Dubuque IA
The Dubuque Restaurant Guide is the definitive guide for on-the-go locals and visitors/tourists to the tri-state (IA-IL-WI) area … created by a web marketer (iPlatformance) who enjoys promoting tasteful local options.
Dubuque Restaurant Guide Video to Area Restaurant Owners
---
Wife Sense | Louisville KY
Alexandra T Armstrong: "WifeSense.com is a homemaker mentoring blog written by a Boomer for the Gen X and Millennials I love. I share what I know about creating an ordered home, satisfying relationships, and a heart at peace."
Video introducing Wife Sense