Website Maintenance for your WordPress Website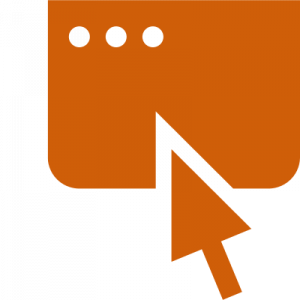 If you've been hosting your own WordPress website,
… maybe you've already seen this notice about updating WordPress:
WordPress 4.5.3* is available! Please update now.
But maybe you don't know how important it is to keep your WordPress version up to date.
And maybe you don't know that a simple click to update themes or plugins can break something.
And maybe you don't know that website owners who don't bother to update their sites also leave themselves open to an easier hack from the outside.
*or whatever the latest version update happens to be.
---
About Website Maintenance
Why have someone else manage the maintenance end of your website?
It's boring and detail-oriented. Maintaining WordPress websites can be tedious and technical.
Stuff happens. An update can result in a minor hiccup … or worse … the white screen of death. Fixable, if you have the right backups in place.
Peace of mind. The Internet has lurker types with nothing better to do than cause havoc and create mayhem. They prey on unsuspecting people and businesses who are just … well … minding their own business.
Let me worry about all of these technical details and arrange it for you. Let me proactively …
prevent problems,

save you time and money, 

save you from minor headaches or bigger trouble, and

coordinate fixing any problems.
Who is Website Maintenance/Management for?
Small to mid-level organizations with no internal web team. You may be currently outsourcing components of your web marketing, but you clearly understand that security and backups are paramount.
Non-profits with no developers on staff. You create amazing content online, but are often handcuffed by a lack of technical help. You clearly understand the need to keep that essential content safe and working for your organization.
Solopreneurs who don't have the time, interest, or aptitude to DIY. You know your business well and want to put your best (digital) foot forward on the web. You clearly understand the importance of maintaining a great first impression with your website.
What's included in Website Management?
Hosting. A place for your website to reside. 
Updates. Regular, timely updating of themes and plugins to keep you site running smoothly and keep hackers and spammers from having an easy entry point.
For WordPress itself, the Content Management System. (Major WP updates usually roll out twice a year, with other minor updates rolling out, as needed.)
For themes and plugins, which are on a much less predictable timetable.
Backups. Essentially, this means regular, automated nightly file backup of your important files, in case something happens and your site goes down or disappears.
Security. A higher level security to dissuade unauthorized (and multiple) login attempts. Hackers are out there. With too much time on their hands, they're creating havoc in the lives of regular folks.
A Fast-Loading Site. With built-in, server-level caching, your site will be snappier than ever … you might even say, blazing fast. Important for you and your (sometimes impatient) site visitors.
Tracking & Reporting. Online statistical reporting, summarizing numbers and trends.
Introductory Video Training. Introductory video support. This step-by-step walk-through (in the form of a series of videos) basic questions about editing your site: adding a page or blog post, formatting content, or just making a few minor changes. This is perfect for motivated clients who want to learn more and do more on their own sites.
How much for Website Hosting, Security, and Site Backup?
As with most service offerings, it depends … on the level and scope included in the services. Please contact us for details.