The mobile revolution
Mobile-responsive websites and dedicated mobile websites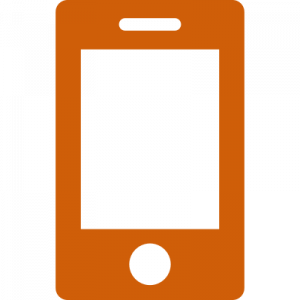 Mobile websites — or at least, mobile-friendly websites — are fast becoming the preferred go-to landing place for web searching. Why? Because so many people are searching the web on their smartphones. Whether the cause is …
the economy and dwindling cash reserves to invest in a new desktop computer; or

up-and-coming generations that access everything on their phones
… the fact remains that if you don't cater to this massive search gravitating to mobile, you're going to miss out on a lot of business.
What do we mean by mobile-friendly? 
It could mean a dedicated mobile website that is completely separate from the main desktop site. In that case, it will have its own URL, oftentimes with a .mobi extension instead of a .com or a .net. And, since it's separate, it can have its own content. [When I create mobile-specific websites, I like to create abbreviated versions of the main website, taking into account where that person is accessing the information — in their car? — and what type of information they're looking for — business location and map? a phone number? business hours? — making it not only mobile-friendly, but user-friendly as well.]

It could also mean a main site that has a responsive design. In other words, as the browser window shrinks, so does the content on the webpage … but in a way that's still very readable on a smartphone.
So … do you need a mobile website?
Consider how your customers, clients, members, stakeholders or patients interact with you on the web, then check out your business website on the mobile simulator on this webpage by entering your domain/URL. [You may be surprised at what you see.] Then answer the question yourself.
More questions about a mobile website for your business? Please:
email or

call 563.663.1796