Social Media is essential in any 21st Century marketing plan. Period.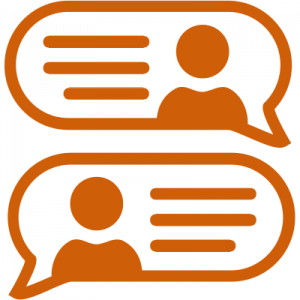 Even if you're not going to be actively engaged or regularly contributing on a particular social media platform, establishing multiple platforms can give you more visibility across the web. They can serve as additional avenues to drive traffic to your company website … the hub of your online marketing.
The major Social Media Options.
Facebook

Twitter

YouTube

LinkedIn

Instagram

Pinterest
There are more, of course. [And they're popping up regularly.] You'll just need to evaluate which ones are most useful and effective for your business. I can help you make that decision and help you brand your social media accounts so that your business's imagery is seamless and consistent across all digital platforms.
What can iPlatformance do for your social media?
Powerbrand it!
And it's essential. iPlatformance can claim existing accounts (e.g., review accounts) and/or create new accounts with consistent graphics, an optimized logo, business description, a link back to your website. All components that will identify your unique business on all platforms. Visitors need to know they're in the right place when they land on any of your digital properties. And you want them to know what you can do for them and be able to easily contact you.